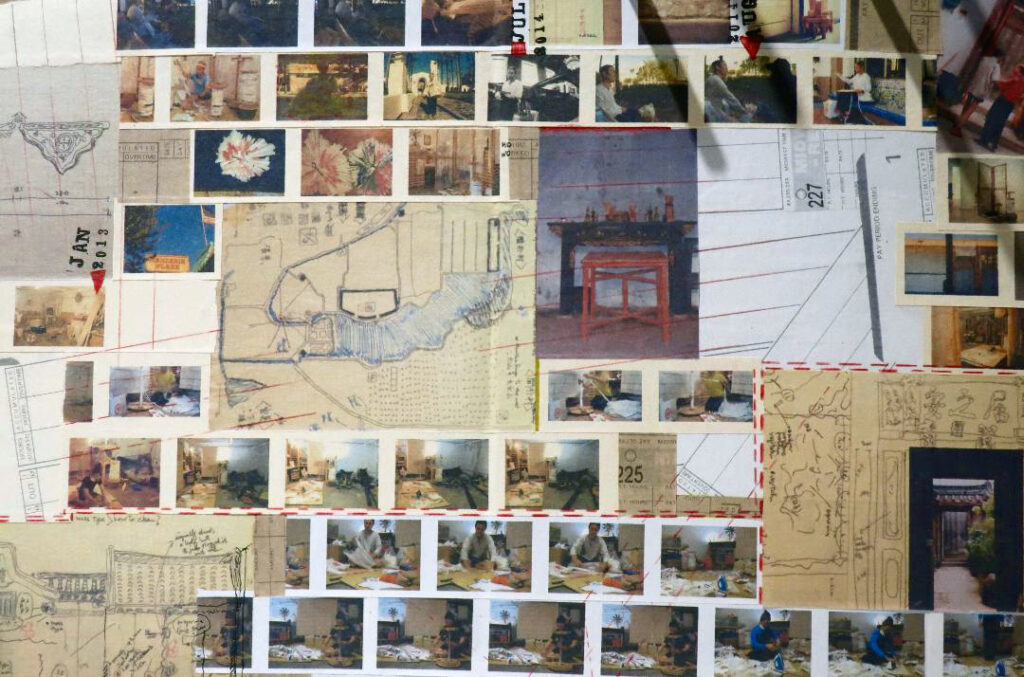 Arena 1 Gallery Presents:
Defining Detritus
Defining Detritus brings together a group of Los Angeles based artists who share the practice of regularly working in collage. However, for this show they have been asked to work within a specific framework – using paper detritus they find in their homes, studios, and the Los Angeles neighborhoods where they live.

Collage speaks specifically to the transient nature of material and demands that as viewers we accept decay as inherent, not only to the collage elements themselves, but to the entire creative process.

Having just come through another epic series of Southern California fires, collage as a theme seems particularly timely. Nature's capacity for epic destruction forces a recognition of the temporal quality of our possessions. We are reminded that we cannot hold back time, nature, or death. By its very nature the medium is a celebration of the decayed, worn-out and cast-aside. Here it demonstrates how art can help us come to terms with our frailty (and even find beauty in it), through visual metaphor.

The exhibition is built around the work of five prominently featured artists working two-dimensionally and three artists working three-dimensionally. Other gallery walls are dedicated to salon style presentations from fifteen other artists whose collages are strongly influenced by their location.

All wall works are presented unframed and pinned to the wall to capitalize on the lightweight quality, transient nature of the work.